About Step Graphics
Step Graphics was founded by Tony Morgan in 1989 in New York City, and incorporated in 1990. The company provides graphic design services for contemporary art galleries, artists, and museums. Step Graphics specializes in design for print, including magazine and newspaper advertising, exhibition announcement cards, artists' books, catalogues, brochures, posters, banners, identities and stationery. We design e-vite graphics in conjunction with client exhibition marketing and promotional campaigns.
Notable art gallery clients from earlier days included Kent Fine Art, Susan Sheehan, Gagosian Gallery, Thea Westreich, Sperone Westwater, Paula Cooper, Barbara Gladstone, Achim Moeller, Fisher Landau Center for Art, Brent Sikkema (now Sikkema Jenkins & Co.), Alexander and Bonin, Baldwin Gallery, and Craig Starr. Recent gallery clients included Lehmann Maupin, Eykyn Maclean, and Paul Kasmin.
Tony Morgan designed art-related CREMASTER soundtrack CDs for Matthew Barney and Jonathan Bepler; the Drawing Restraint 9 soundtrack CD and vinyl record for Björk and Matthew Barney; and solo record releases by Arto Lindsay. In the pre-mobile days of the web, we designed sites for our gallery clients; Matthew Barney's cremaster.net and drawingrestraint.net; David Byrne; Phyllis Galembo; and Diego Cortez. Step Graphics designed and maintains the Baldwin Gallery website.
Tony Morgan was born in Brisbane, Australia, and studied graphic design at the Swinburne Institute of Technology, in Melbourne, Australia. The company name is somewhat meaningless and generic, like "Acme Graphics". The STEP logo was inspired by perforated Pantone color swatches, and postage stamps.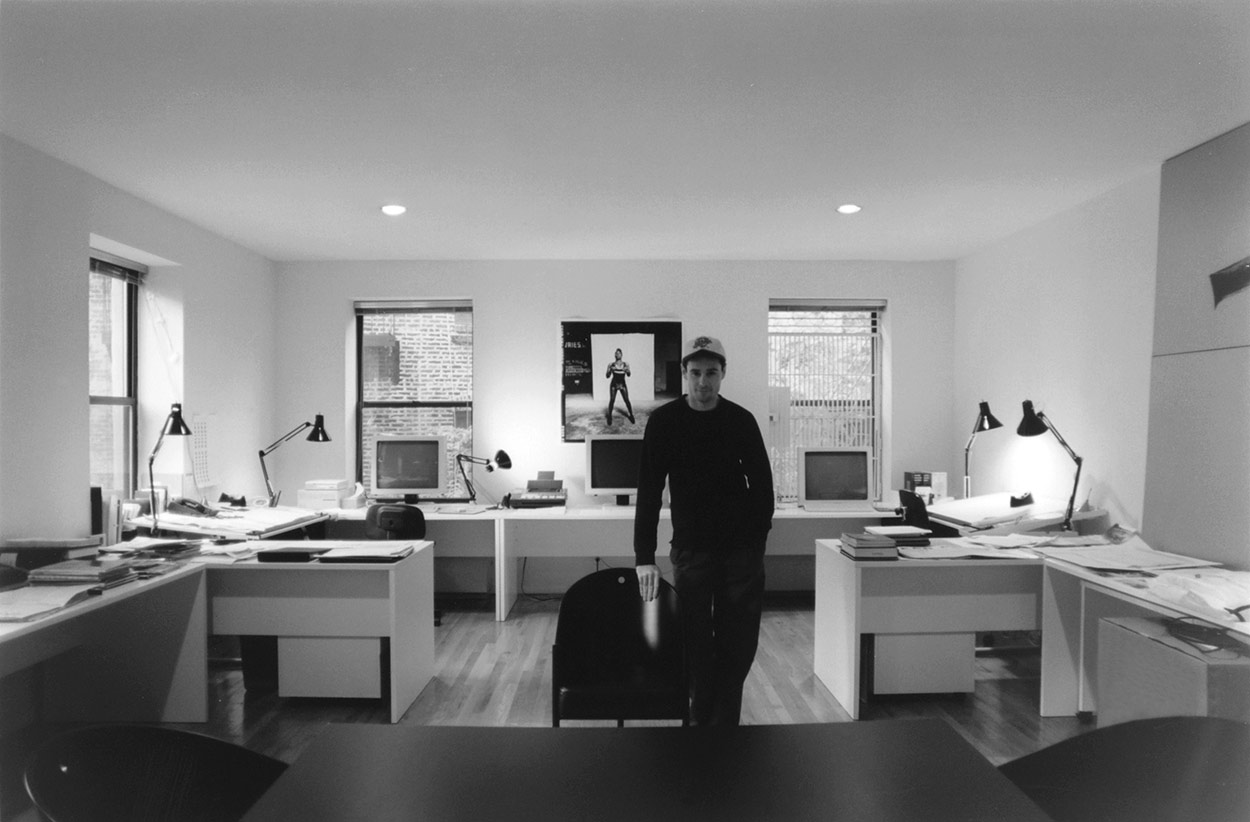 The original studio on West Houston Street, ca. 1990